About Us
MAGGIE SULLIVAN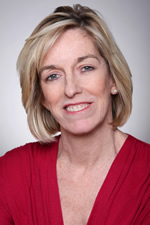 One of 3 partners in the Xxtra Mile LLC, Sullivan was recognized in 2008 by the Philadelphia Inquirer as the "Grande Dame of Women's Triathlons," She serves as the Director of the Trek Women Triathlon Series. Sullivan has been at the forefront for over 20 years of creating opportunities for women in the sport of triathlon.
"Along with a talented team of tri-tested professionals, we are building on our collective experiences in this arena and are committed to making the race experience for women in triathlon even better than it's been. I have spent a lifetime in the sports industry – men's professional tennis marketing to a spectator audience – and women's triathlon marketing to female participants – the reward has been life-changing. This work is my passion; doing my part to make a difference – my commitment."

MARGIE B. PRITCHARD
Ms. Pritchard is a principal of the Xxtra Mile LLC. Prior to joining Ms. Sullivan in The Xxtra Mile, Ms. Pritchard was Senior Vice President Business Development, General Counsel, to Danskin, Inc. She worked with Ms. Sullivan for over ten years while at Danskin, supporting Ms. Sullivan's efforts on behalf of the Danskin Series.
Ms. Pritchard was a senior attorney at a major Wall Street law firm prior to joining Danskin. Ms. Pritchard is committed to supporting girls' participation in sports, coaching girls' basketball teams for over twenty years and founding Team Future.™ A mother of three, she is also a Triathlete, and has competed in several of the Danskin and Trek Triathlon events.
SALLY EDWARDS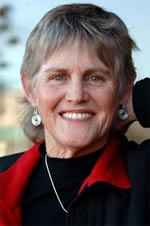 Triathlon legend and Triathlon Hall of Famer Sally Edwards serves as the Spokeswoman and Chief Inspiration Officer for the Trek Women Triathlon Series. Edwards is the CEO of HeartZones USA and best-selling author of 22 books on triathlon and fitness training. "I've dedicated my life to encouraging women to become more physically active; to use triathlon as a means to achieving their life goals. I am so proud to be a part of this Series that allows me to take these efforts to a whole new level."
The "Preferred Training Programs" of the Trek Women Triathlon Series is predicated on the protocol established by Sally and the HeartZones method. "My role is to help women reach inside themselves and find what it takes to participate in this type of experience," explains Edwards. "I have supported nearly 300,000 women with their goal to cross the finish line of a triathlon over the past two decades, and my goal this year is to help more women discover their 'inner athletes' and the joy of fitness and athletic accomplishment. I'm thrilled that Trek Women is committed to reaching that kind of milestone for women."
KEY PERSONNEL
Kat Leelum - Series Manager
Ardis Bow - National Coordinator, BIC® Soleil® Swim Sisters
Cathy Daldin - National Coordinator, Team Survivor
Madeline Loffredo – Coordinator, Communications/Production
Creigh Kelley - Series Announcer
ABOUT THE XXTRA MILE, LLC
The Xxtra Mile LLC is a women's and girls' active lifestyle company based in New York City. Its properties currently include the Trek Women Triathlon Series, the Danskin Triathlon Series, Team Future™, a mentoring and training program for women and girls, and BRAIDS™, a think tank for women's and girls' active lifestyle initiatives. Trek and Trek Women are trademarks of Trek Bicycle Corporation. Danskin is a trademark of Studio IP Holdings LLC.